The federal government needs to act faster to implement floatplane safety recommendations laid out in a
recent Transportation Safety Board report, according to one member of the independent organization.
The report, which was issued in March, recommended that pop-out doors be installed and that passengers wear personal floatation devices.
The TSB made the recommendations following their investigation into a crash off British Columbia's coast in which six people died, including a baby, in November of 2009.
But four months later, Transport Canada is saying it will hold a focus group with industry members to decide how to address the recommendations.
The conclusion of the focus group recommendations will be presented to the Canadian Aviation Regulation Advisory Council by the spring of 2012.
Critical of priorities
TSB member Jonathan Seymour was critical of the process, saying he was concerned that the consultation process can be extremely lengthy and the current safety situation is inadequate.
Seymour said it appears to be a question of government priorities.
"Although we can cite many accidents and many fatalities perhaps — in terms of relativities — there are more important issues to be dealt with," he said.
The TSB has made numerous safety recommendations connected to floatplane safety, but few as pointed as the two most recent recommendations around pop-out doors and life vests.
The Transportation Safety Board is an independent organization funded by the federal government to investigate transportation safety issues and make recommendations to the government. It cannot create rules or regulations itself.
The TSB's investigation into the Seair Seaplane crash off Saturna Island in November 2009 found that the six who died survived the crash, but couldn't get out of the submerged plane.
When the plane slammed into the water, two doors popped open, allowing the pilot and a passenger to escape. But the crash twisted the fuselage, locking the remaining six passengers inside the sinking plane.
Five of the passengers had been able to get out of their seatbelts, but couldn't escape the plane.
After the report was issued, the Float Plane Operators Association, a newly formed industry group, said they wouldn't wait for new rules from Transport Canada and begin installing pop-out doors and windows for safety reasons.
Seymour said they were happy to see the many players in the B.C. industry take action, but that new rules are needed for all of Canada.
"We have an absolutely belief that the current situation is inadequate," Seymour said.
A Transport Canada spokesperson was unavailable to speak about the issue.
Seymour said many planes are able to be quickly refitted with pop-out doors, but there's a wide variety of float planes being used across the country and not all of them can be upgraded.
Situation is inadequate
In the last 20 years, about 70 per cent of the deaths in planes that sank in the water were from drowning after passengers survived the initial impact of the crash.
Several TSB reports show that of those who are able to escape from a downed floatplane, few are able to grab their life vest before they leave.
"It's so much easier if you're actually wearing one to start with and you get out, you realize you've got one on and you inflate it," Seymour said.
When the report into the crash was released in March, TSB chair Wendy Tadros said it was a crash that undermined the confidence of the floatplane industry.
Tadros said there was no guarantee that the proposed rule changes would save lives in every crash, but the overall chances of survival would go up.
A view of the Canada Aviation and Space Museum. (Courtesy Canada Aviation and Space Museum, Ottawa) OTTAWA — Main skeletons of two rare Canadian Second World War fighter plane arrived here Tuesday, after pieces were discovered more than a year ago in ...
At shows, audiences have a chance to "look, touch and learn" aboutCanada's rich aviation heritage. "We don't want that history to be lost." Dempsey is excited to return to the Abbotsford Airshow, where he first performed 40 years ago, and has returned ...
The owner of Air Spray Ltd., inducted this spring into Canada's Aviation Hall of Fame, spent hours last week preparing for a difficult pilot's exam. He went golfing on Saturday and met a friend Sunday for coffee. "I'm waiting to hear the tread of his ...
But four months later, Transport Canada is saying it will hold a focus group with industry members to decide how to address the recommendations. The conclusion of the focus group recommendations will be presented to the Canadian AviationRegulation ...
We request you to provide maximum information related to your travel plan in the "Requirements" field This will help us to process your information quickly and accurately.
http://aerosoftseo.com/maketourindia/
http://mandu-thecelebrationoflove.blogspot.com/
http://bandhavgarh-nationalpark.blogspot.com/
http://aerosoft-career.blogspot.com/
http://shweta-agrawal-indore.blogspot.com/
http://airaviator.com/freeguide/
http://visitshirdi.co.in/Book/
http://the-multi-tasking-banana.blogspot.com/
http://newzealand-aviation-news.blogspot.com/
http:http://canadian-aviation-news.blogspot.com/
http://USA-aviation-news.blogspot.com/
http://UK-aviation-news.blogspot.com/
Mr Ronak Agrawal, AsiaGuide Tours & Travels, B-19, Upper
Ground Floor, Stadium Complex, Jalgaon 425001 MS India, Tel: 91 257-2239636 M :-
91- 9960222656 E : asiaguidetours@gmail.com W : www.asiaguidetours.co.in
http://asiaguidetours.co.in
B: http://asiaguidetoursandtravels.blogspot.com
Shripad India Tours & Travels, B-110, Dindayal Complex,Near Ved
Nagar, Nanakheda, Ujjain, India T : 456010, 9406841345, 07344041397,
E shripadtravels@yahoo.co.in, www.shripadtravels.com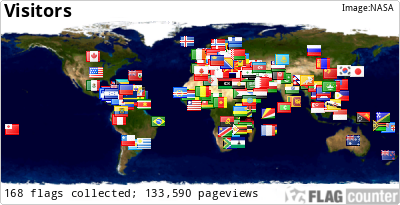 blogs
Poonam Jacob [ B Com, Dip In Aviation & Travels ]
International Aviation Consultant / Co Ordinator
AeroSoft Corp
www.AsiaticAir.in
www.asiaguidetours.in
www.aerosoft.in
www.aerosoft.co.in
www.aerosoftorg.in
www.aerosoftorg.co.in
www.aerosoftcorp.in
www.aerosoftcorp.co.in
www.aerosoftseo.com
M 09179405507
http://aerosoftseo.com/maketourindia/
On Line Assistence :
Gtalk : Poonam.aerosoft@gmail.com
Y! Messenger : Poonam.aerosoft@yahoo.com
Rediff Bol : Poonam.aerosoft@rediffmail.com
MSN : Poonam.aerosoft@hotmail.com
http://poonamasiaticair.blogspot.com/