A woman from UAE has alleged that Emirates
refused to pay her hospital bill after
she was admitted to Nanavati Hospital following an
epilepsy attack she suffered during an emergency landing
last week. Hawa Maye Omar (41), who suffered the attack
after the emergency landing of the Mumbai-Dubai Emirates
flight (EK507) in the city on July 27 following a fuel
leakage, alleged she was forcibly given "unnecessary
treatment" at the hospital.
Omar, who was in Mumbai on vacation,
alleges she was cheated by both the airline's staff and
the hospital. "I was going to Dubai when I fell
unconscious after the flight made an emergency
landing in Mumbai. When I gained consciousness,
I found myself in this hospital.
A woman employee of Emirates who was with
me at the hospital assured me that the medical
bills would be taken care of by the airline. On Friday, I requested the hospital authorities to discharge me. However, they told me that I cannot leave the hospital unless my bills are cleared. The officials from the airlines had later refused to pay the bills and so I was not allowed to
leave the hospital."
Gulf passengers due to fly with Air France this week are facing the possibility of travel disruption as the airline moves to sidestep possible industrial
action.
A number of passengers flying from the UAE have been moved over to alternative carriers, despite an apparent agreement with cabin crew to call off a planned four-day strike.
In an email to travellers seen by Arabian Business, Air France said Lisbon-based airline Hi Fly would be operating certain routes. A representative at the carrier's Dubai office said the move was a precaution against any industrial action during the busy summer period, to avoid the cancellation of any planned flights.
Passengers flying with the French airline in the next
few weeks have been advised to check their flight schedules, the representative said.
We request you to provide maximum information related to your travel plan in the "Requirements" field This will help us to process your information quickly and accurately.
http://mandu-thecelebrationoflove.blogspot.com/
http://bandhavgarh-nationalpark.blogspot.com/
http://aerosoft-career.blogspot.com/
http://shweta-agrawal-indore.blogspot.com/
http://airaviator.com/freeguide/
http://visitshirdi.co.in/Book/
http://the-multi-tasking-banana.blogspot.com/
http://newzealand-aviation-news.blogspot.com/
http:http://canadian-aviation-news.blogspot.com/
http://USA-aviation-news.blogspot.com/
http://UK-aviation-news.blogspot.com/
Mr Ronak Agrawal, AsiaGuide Tours & Travels, B-19, Upper
Ground Floor, Stadium Complex, Jalgaon 425001 MS India, Tel: 91 257-2239636 M :-
91- 9960222656 E : asiaguidetours@gmail.com W : www.asiaguidetours.co.in
http://asiaguidetours.co.in
B: http://asiaguidetoursandtravels.blogspot.com
Shripad India Tours & Travels, B-110, Dindayal Complex,Near Ved
Nagar, Nanakheda, Ujjain, India T : 456010, 9406841345, 07344041397,
E shripadtravels@yahoo.co.in, www.shripadtravels.com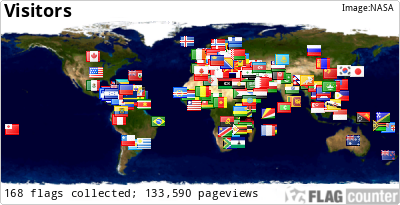 blogs
Poonam Jacob [ B Com, Dip In Aviation & Travels ]
International Aviation Consultant / Co Ordinator
AeroSoft Corp
www.AsiaticAir.in
www.asiaguidetours.in
www.aerosoft.in
www.aerosoft.co.in
www.aerosoftorg.in
www.aerosoftorg.co.in
www.aerosoftcorp.in
www.aerosoftcorp.co.in
www.aerosoftseo.com
On Line Assistence :
Gtalk : Poonam.aerosoft@gmail.com
Y! Messenger : Poonam.aerosoft@yahoo.com
Rediff Bol : Poonam.aerosoft@rediffmail.com
MSN : Poonam.aerosoft@hotmail.com
http://poonamasiaticair.blogspot.com/