Last week, 86-year-old Don Hamilton piloted his Cessna 340 to Red Deer for his usual weekly visit to his aviation company's central Alberta aircraft hangar.
The owner of Air Spray Ltd., inducted this spring into Canada's Aviation Hall of Fame, spent hours last week preparing for a difficult pilot's exam. He went golfing on Saturday and met a friend Sunday for coffee.
"I'm waiting to hear the tread of his footsteps on the stairs as he comes up every morning," Tanya Gray, Mr. Hamilton's longtime assistant, said from the Air Spray offices Friday.
"He didn't slow down. If he wasn't in the office it was because he had flown to Red Deer or he was golfing. He kept active and did not act like any 86-year-old I know. He's had an amazing history."
Mr. Hamilton had an aneurysm Monday morning at his Edmonton home and died two days later in hospital.
"Everybody is just in shock. He's just left a gaping hole in the company and in people's lives," said Gray, who worked for Mr. Hamilton since 1993.
Mr. Hamilton grew up in Moose Jaw, Sask., and joined the air force in 1943. He bought his first plane, a two-seater, for $2,945 after the Second World War ended in 1945. He worked spraying crops in Saskatchewan, then moved to Cold Lake about 1949, where he earned money flying trappers and fishermen and hauling fish to a plant in the area. He flew people in and out of Edmonton in the early 1950s during Alberta's polio epidemic and vaccination campaign.
In the mid-1950s, Mr. Hamilton went up north to help build the Distant Early Warning (DEW) line, a series of radar stations that started operating in 1957 to guard against Soviet bombers during the Cold War.
He founded Air Spray, his successful forest-fire suppression business, more than 40 years ago. The company has a head office in Edmonton and a fleet of about 18 planes in Red Deer that fight forest fires throughout Alberta, British Columbia, t he Northwest Territories and Yukon.
Keen to embrace new technology, Mr. Hamilton had a cellphone and a Facebook account and expressed interest in getting a BlackBerry, learning to use Twitter and figuring out how to play bridge online, Gray said. He had recently written his autobiography, a memoir intended mainly for his children and grandchildren.
"The box of books was delivered about a month ago," said Gray.
"Two of his last accomplishments were his induction into the aviation hall of fame and the biography he had been working on ... I am really thankful he saw both of those things happen."
Mr. Hamilton had recently been studying for hours each day to earn an instrument rating on his pilot's licence, said Dennis Chrystian, chief pilot at Air Spray. "Once he made up his mind, he was a very focused individual."
Mr. Hamilton golfed regularly and was dedicated to serving the community through his work with the Rotary Club, the Glenrose Rehabilitation Hospital Foundation and the Royal Alexandra Hospital Foundation.
A generous philanthropist, Mr. Hamilton donated more than $1 million to the Alberta Diabetes Institute, said its founding scientific director, Dr. Ray Rajotte. Two of Mr. Hamilton's eight grandchildren have Type 1 diabetes, and he was determined to help find a cure, Rajotte said.
"We have a major lab named after him," said the diabetes researcher. "He was an outstanding man. It will be a great loss to the community."
Mr. Hamilton was a shrewd businessman whose properties included apartment complexes in Edmonton and Calgary. He was one of 30 investors who banded together in the 1990s to buy the Edmonton Oilers and keep the team in Edmonton.
In an interview in January, Mr. Hamilton remembered piloting the plane that carried Jim Hole, Bruce Saville and Cal Nichols down to New York to meet with the head of the NHL.
"I kind of considered it to be a charity thing, but it turned out to be a pretty good investment," he said.
Cal Nichols recruited Mr. Hamilton to the Oilers ownership group in 1998.
"I would describe him as a hesitant buyer and a reluctant seller," Nichols said with a laugh. "He played hockey when he was younger and had a keen interest in the game ... He really loved going to the owners' lounge in Rexall Place, taking his family and friends there."
Mr. Hamilton married Georgene, a nurse, in 1958. The couple raised two daughters, Lynn and Janis.
"Whenever we went on a family trip, it always ended up on an airfield in the middle of nowhere because he loved airplanes," said Lynn Hamilton, 48.
"So when we went to Disneyland, we didn't just go to Disneyland. We had to go to all the various airports to look at these old airplanes. We would sit in the car in this 40 C heat and he'd be standing on the tarmac with his hands in his pockets, talking to somebody about an airplane. That's my memory of him, standing there talking airplanes."
Lynn Hamilton travelled with her dad two months ago to South America, where they bought airplanes for their company.
"That's what his passion was." A celebration of Mr. Hamilton's life is scheduled for 2: 30 p.m. on Wednesday at the Alberta Aviation Museum at the City Centre Airport, 11410 Kingsway Ave.
An Electra L-188 heavy tanker plane will do a flyby with a Turbo Commander 690, a "bird dog" spotter aircraft that normally guides a tanker plane to a forest fire, Lynn Hamilton said.
"And then we'll get the plane to fly off by itself."
In lieu of flowers, Mr. Hamilton's family is asking that people make donations to Camp Jean Nelson, a summer camp for children with diabetes run by the Canadian Diabetes Association.
We request you to provide maximum information related to your travel plan in the "Requirements" field This will help us to process your information quickly and accurately.
http://mandu-thecelebrationoflove.blogspot.com/
http://bandhavgarh-nationalpark.blogspot.com/
http://aerosoft-career.blogspot.com/
http://shweta-agrawal-indore.blogspot.com/
http://airaviator.com/freeguide/
http://visitshirdi.co.in/Book/
http://the-multi-tasking-banana.blogspot.com/
http://newzealand-aviation-news.blogspot.com/
http:http://canadian-aviation-news.blogspot.com/
http://USA-aviation-news.blogspot.com/
http://UK-aviation-news.blogspot.com/
Mr Ronak Agrawal, AsiaGuide Tours & Travels, B-19, Upper
Ground Floor, Stadium Complex, Jalgaon 425001 MS India, Tel: 91 257-2239636 M :-
91- 9960222656 E : asiaguidetours@gmail.com W : www.asiaguidetours.co.in
http://asiaguidetours.co.in
B: http://asiaguidetoursandtravels.blogspot.com
Shripad India Tours & Travels, B-110, Dindayal Complex,Near Ved
Nagar, Nanakheda, Ujjain, India T : 456010, 9406841345, 07344041397,
E shripadtravels@yahoo.co.in, www.shripadtravels.com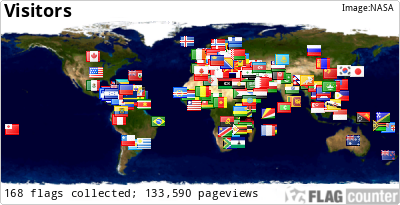 blogs
Poonam Jacob [ B Com, Dip In Aviation & Travels ]
International Aviation Consultant / Co Ordinator
AeroSoft Corp
www.AsiaticAir.in
www.asiaguidetours.in
www.aerosoft.in
www.aerosoft.co.in
www.aerosoftorg.in
www.aerosoftorg.co.in
www.aerosoftcorp.in
www.aerosoftcorp.co.in
www.aerosoftseo.com
On Line Assistence :
Gtalk : Poonam.aerosoft@gmail.com
Y! Messenger : Poonam.aerosoft@yahoo.com
Rediff Bol : Poonam.aerosoft@rediffmail.com
MSN : Poonam.aerosoft@hotmail.com
http://poonamasiaticair.blogspot.com/